GET YOUR SHINY NEW KBAD T-SHIRT FOR ONLY $20!
We need 12 paid preorders before we can have shirts printed.
You can pick up your t-shirts at any KBAD event.
Add $5 to have your shirt mailed to you.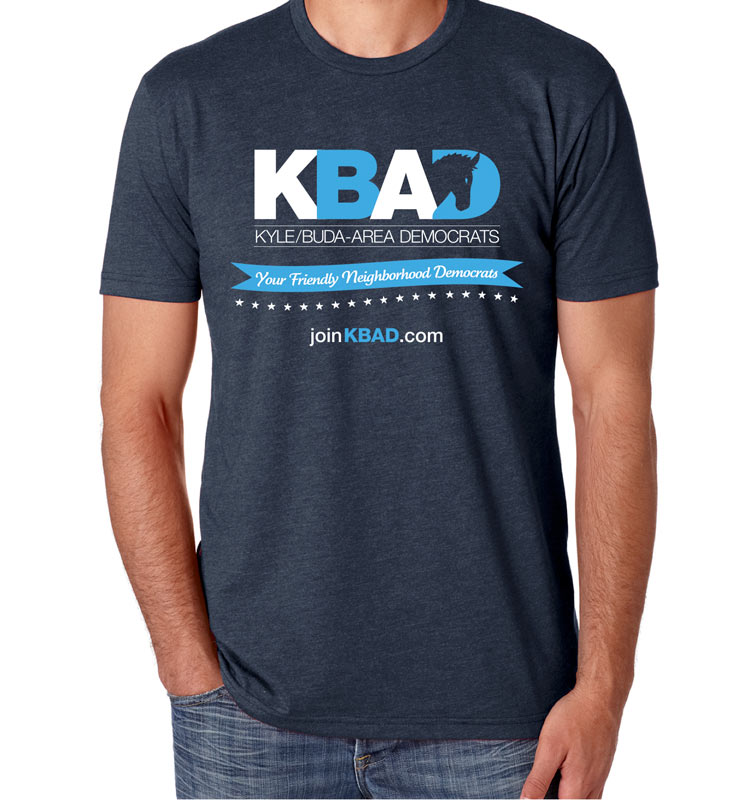 Join KBAD Today
From block walking and phone banking to donating and utilizing your unique skill set, KBAD has many ways for you to get involved.
Together we can turn Texas blue!