What can be done to ensure builders are paying their fair share so the infrastructure is done right when they build in Kyle?
We have enacted several strong local policies that ensure development is paying its part towards capital improvements. Those policies coupled with a united council allows the city to get the most of agreements with all developers. 
There are several large commercial, retail and residential development projects currently under construction in Kyle. Do you have any concerns about them or how well our current infrastructure can support them?
As of last week (11/11/21) our year to date sales tax numbers are up +23.4%. Compare that to Texas as a whole, up +13.9%, or a direct comparison with our neighbor San Marcos, down -17.6%. 
My vision for sustainable growth is to increase sales tax revenue to allow for the growing costs of the city to be covered by business commerce, and NOT placing all the tax burden on homeowners.
I am continuing to beautify Kyle to attract top retailers like Costco and recruit quality sit-down restaurants such as Kerbey Lane Cafe, Z Tejas and Jack Allen's Kitchen. Currently, there are 13 major road projects in engineering across the city to stay ahead of our traffic needs. I've tackled Public Transportation by innovating money saving measures using technology and creating one-of-a-kind partnerships with Uber. I'm overseeing the construction of the 64K sq ft Public Safety Center and creating space for growth in all city departments for the next 20 years. 
Also under construction are several new parks, roads, restaurants, and businesses, all planned to be connected by a "stroller friendly"city-wide trail system, with an intense focus of raising citizens quality of life and building a strong loving community that thrives in Central Texas. 
I work hard to raise city standards, demand high return from developers, and spend our resources wisely to create future prosperity for Kyle residents. 
This holiday, I welcome you to see the newly revitalized downtown Mary Kyle Hartson Park like you have never been seen it in its 140 year history. The ribbon cutting and lighting ceremony is December 1, at 6pm. 
It's a major challenge for our city. I have been working with developers and council to ensure we have a variety of housing options. For far to long the city concentrated on only allowing the development of single family homes and denying other more affordable options such as townhomes.
What are your thoughts about Kyle's affordable housing situation? If more is needed, how would you provide for it?
It's a major challenge for our city. I have been working with developers and council to ensure we have a variety of housing options. For far to long the city concentrated on only allowing the development of single family homes and denying other more affordable options such as townhomes.
The city is now approving several options that create more affordable opportunities for people to buy and not just rent. Growth is coming at us so fast that is easy to fall behind the affordability curve and Kyle has been know for being an affordable place to live for a longtime. We should not lose focus on that as it plays a big role in our quality of life. 
Law enforcement is one of the largest expenses in the city's budget. What are your thoughts about the size of Kyle's police force and if they are being deployed adequately and appropriately?
In the face of unprecedented growth, Kyle can either Lead, Follow, or get run over by the future.
In this moment, I am choosing to lead when it comes to policing. Kyle's Public Safety Center is raised expectations not only for the community but for Kyle Community Policing. 
Our community is driving our focus to achieve the best public safety practices and I support our police department to act in a manner we can all be proud of, we must aim to be the best.
I look to law enforcement agencies who do it better than Kyle, who are pioneering and redefining policing in ways that are more cost effective, embrace technology, prevent more crimes, and save more lives, while treating everyone fairly. 
The Kyle police department rarely uses cite and release for non-violent, low-level offenses. Do you support the adoption of a cite and release ordinance to reduce needless jailing?
I do. I support many measures that result in ending unnecessary arrests. 
Should Kyle give economic incentives to attract businesses, or is the city's location on the I-35 corridor and its position as one of the fastest-growing cities incentive enough? Explain.
Incentives are a tool for attracting what you want. Many businesses will come to Kyle regardless of incentives. The only reason to use incentives as a city is to improve the overall quality of life of its citizens. 
What should the city council do to support local businesses?
Local businesses is what gives the city its identity and adds to the overall culture. It's important to create an environment with sound policy that allows small local businesses the ability to succeed. 
How well is Kyle planning for the future? What improvements would you suggest?
Safe neighborhoods, green space and attention to infrastructure and traffic congestion are my priorities. While serving as Mayor Pro Tem, I've led Kyle to being one of the safest cities in Hays County, reallocated spending and invested heavily in infrastructure, roads, parkland and public safety. 
Due to our rapid growth, like it or not, we must concentrate on all areas to protect and improve our quality of life. What is important to our city's long term prosperity is finding ways to fund our growing needs through business growth and economic development. It wasn't until recently that our sales tax revenue finally surpassed our property taxes, that's a good direction for us as a city to stay focused on for the betterment of all of us.
There are several public improvement projects under construction right now in Kyle, they are the result of uniting our city leadership so we don't keep kicking the can down road, but rather identify and fix the problems now! 
What are you willing to do to maintain an open dialog with your constituents?
I am known for what I call the "Two Hour Porch Talk", because when I visit with residents I don't hold back on sharing what is happening in our city, and it's A LOT! While they are long, I enjoy those talks and the questions asked give me great insight and perspective on how they view the city and what would help give them a better quality of life. 
I am always open to visiting with any citizen and they can call, text or email me anytime. (512) 619-0494 [email protected]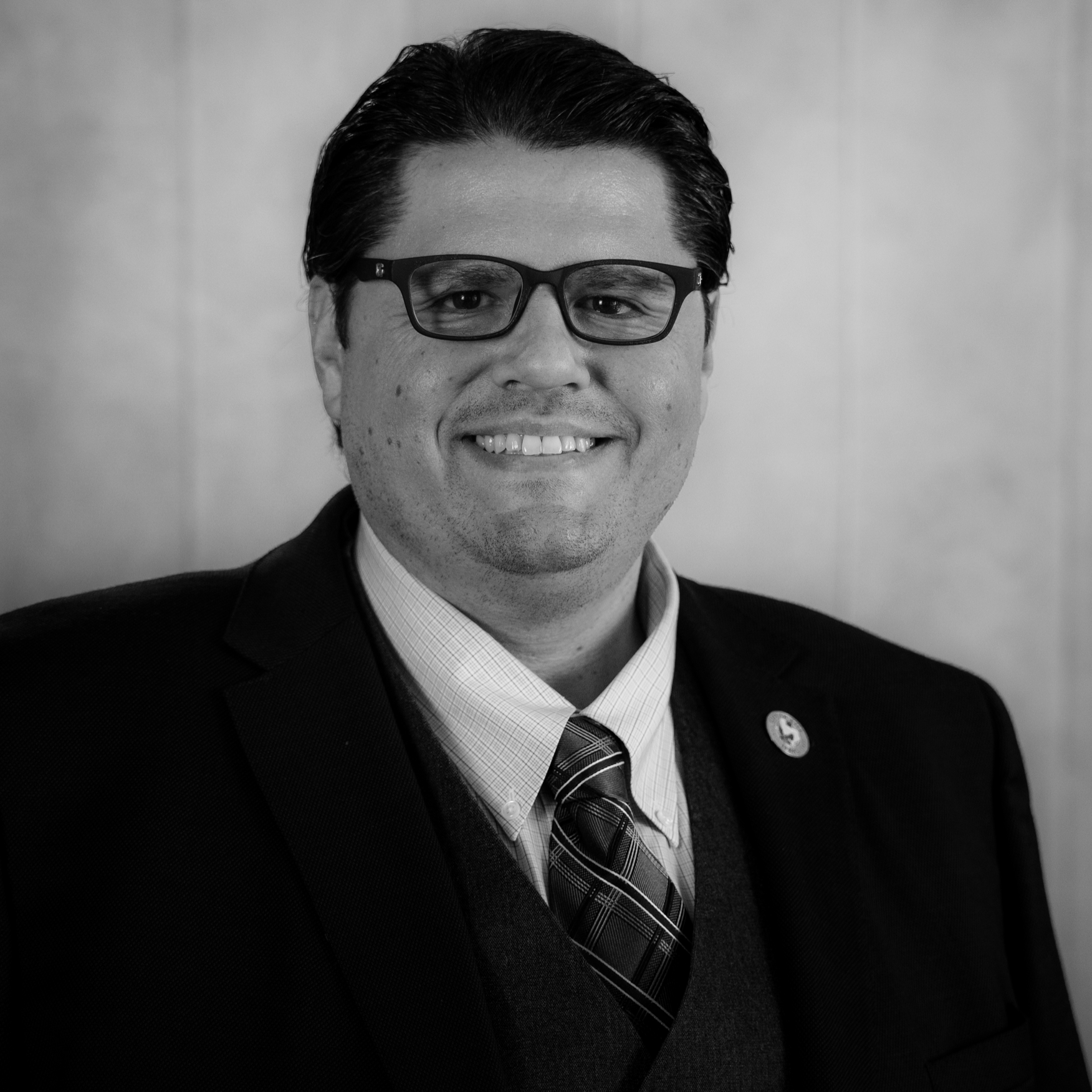 Name
Rick Koch
How can voters contact you?
Describe your educational background
I studied Marketing and Communications at Texas State University in San Marcos, in fact, my first visit to Kyle was in 1997 when I stayed at a relative's house while visiting the university for the first time. I instantly fell in love with Hays County and have never left the area since. 
Describe your relevant employment background
After school I started a small magazine and website business that focused on the university's athletic program. Over the course of 15 years I built it up an audience that covered the entire city and changed the editorial focus to live in the region. Through the process of growing the business I had the opportunity to work with many of our local businesses owners creating marketing and advertising campaigns. My business turned into a small ad agency and it has been a joy to help and work with so many great entrepreneurs in our community. 
Describe your leadership experience background
I'm a big believer in knowing what you don't know. We often elect local representatives to make big decisions that impact our quality of life, who don't know enough about how their city functions, and base decisions on personal experience alone.
This became apparent to me while serving on the Planning and Zoning Commission, a City appointed board that studies and recommends changes in our land use matters. Serving for two years, I learned only one facet of what should be required knowledge for any council member making future development decisions. 
An unwise City Council can do a lot of long-term damage. I've heard many former council members explain that once they figured out what was going on, they spent their time and taxpayer money fixing the mistakes of those who came before them, and then their own.
This year the City of Kyle has a $172 million dollar budget. When people say that being on council is a heavy responsibility that is not an overstatement. 
If you're not aware of your limitations, of what you don't know, or where to look for the best answers, you're going to make bad votes that have a lasting impact in a way you didn't intend.
Describe your community involvement in Kyle
Before I was elected to city council, as a Kyle resident, I wrote and submitted a parking ordinance to the City of Kyle. It was written to reduce costly parking ticket fines.
At the time, Kyle did not have a parking ordinance. This meant all parking tickets defaulted to the state minimum fine.
I learned this in 2016, after KPD conducted late night parking ticket sweeps throughout several neighborhoods. Many residents were ticketed for simple parking violations, like parking the wrong direction in front of their house. What would typically be a $20-$30 fine in other cities, was a staggering $150 in Kyle, and to top it off, the money went to the state.
On August 1, 2017, the City adopted my parking ordinance reducing fines to a reasonable amount. It was a great accomplishment for me as a private citizen, democracy at its finest.
Fast forward to 2019, I have since been elected to council and am hearing from residents that simple parking fines were still in the hundreds. I looked into the matter only to find out that the City never followed the ordinance passed by the previous council.
Taking corrective action, the City reviewed two years of incorrectly assessed higher fines and refunded the difference to hundreds of residents. 
This story was chronicled on January 8, 2020 in a Hays Free Press article titled, "City of Kyle refunds more than 2 years worth of overcharged parking fines"
While I could share many examples of community involvement in Kyle, I acknowledge this one because I believe it demonstrates how I'm willing to work to better my city not only as a council member, but also as a private citizen. 
Kyle City Council voting districts and background info
Koch is running in a contested race for the District 5 seat on the council. This is an at-large member council seat, meaning that the seat represents the entire city and any registered voter in the city can vote in this race.
The Kyle City Council is composed of a Mayor elected at-large by the people for a three-year term and six Council Members, three elected at-large and one from each of the three districts, for staggered three-year terms.
Runoff Voting Locations and Hours of Operation
Printable Voting Location List
Printable Early and Election Day Voting Locations List (English)
Voting Locations
Kyle City Hall (100 West Center Street)
Hays County Precinct 2 Office (5458 FM 2770)
Buda City Hall (405 East Loop Street, Building 100, Classroom adjacent to library)
Early Voting: November 22 (Monday) — December 3 (Friday)
November 22 (Monday) — November 24 (Wednesday); Polls open 8 a.m. — 5 p.m.
November 25 (Thursday) — November 26 (Friday); Polls closed for Thanksgiving
November 27 (Saturday) — November 28 (Sunday); Polls open 12 p.m. — 4 p.m.
November 29 (Monday) — December 1 (Wednesday); 8 a.m. — 5 p.m.
December 2 (Thursday) — December 3 (Friday); 7 a.m. — 7 p.m.
Election Day, Dec. 7: Polls open 7 a.m. – 7 p.m.