Based on the latest developments, is there anything the city can do to protect the safety of its citizens from the proposed Permian Highway Pipeline?
We did it. By settling the lawsuit with PHP (Kinder Morgan) we have guaranteed NO crude oil will come through this pipeline in Kyle (only Natural Gas). That's HUGE! We also made forced a number of different agreements through this settlement like depth requirements under certain infrastructure, setback requirements, and we didn't tie the hands of future councils to enter into litigation for negligence by the pipeline company. The state & federal law supersedes any safety & environmental requirements we wanted to make. While it is a settlement and we didn't get everything, neither did they and I truly believe we negotiated a strong deal for Kyle.
With the passage of SB 2, how will this property tax legislation affect the city over the next 5 to 10 years?
We were aware it was coming and I believe we are in a strong place with the property tax rate we've been at the past 3 years. As the city grows more people will be paying in but more importantly so will sales tax revenues continue to grow and that is vital for our city and lessens dependence on property tax revenues.
What can be done to ensure builders are paying their fair share so the infrastructure is done right when they build in Kyle?
Impact fees were raised by the P&Z Commission back when I was sitting on that board to some of the highest in the area. We also require payment of adjacent line mile fees to help us with road infrastructure and parks dedication fees to help with that quality of life initiative. We've also worked with developers to helps us in more specific areas much like we are doing on Bunton road with the two proposed properties there to help with road repair and intersection improvements.
How would you characterize the current debt of the city? What is a manageable debt level for a city the size of Kyle?
Since 2016 the city's debt has gone down on average by a little over $5 million per year. The last time we issued debt was during the 2013 road bonds. The city's finance department has been doing an excellent job staying on top of this and making sure we maintain a healthy bonding rate as well (has only improved since our original rating). We will be taking on new debt soon with our efforts to secure water resources for decades to come through ARWA but that's very necessary in my mind. We could possibly take on new debt as well to build a new police facility but we are trying to look at creative ways to avoid that.
What are your thoughts about Kyle's affordable housing situation? If more is needed, how would you provide for it?
This is something we are beginning to address and see some early need for. We did approve some workforce housing this year that can help with that and I think this is a good way to move forward as well. Folks are still moving to Kyle for the affordability of homes and getting more house than they could in Austin. This and Austin area taxation is a big driver in seeing our population grow from Austin.
What do you think about the current proposal to move the Kyle City Hall to the Uptown development in Plum Creek and move the police station to the existing city hall?
No longer a proposal on the table. We are continuing to look at unique ways to meet our police facility needs without issuing a large amount of debt, raising taxes significantly and/or hamstringing other needs in the city. However, this remains a high priority and we showed that with the money we set aside in this most recent budget.
The future of the Kyle Police Department facilities is unclear after the rejection of a bond issue proposal in August. What should be done to ensure Kyle PD has adequate facilities?
Yes, just over a third of funds that go to departments actually goes to the PD. We definitely need more officers and personnel that aren't sworn officers as well. Especially, as the city grows and we learned this from the study we funded this year from the 2018-19 budget. I believe our PD staff is doing the best they can and with the resources they have.
Law enforcement is one of the largest expenses in the city's budget. What are your thoughts about the size of Kyle's police force and if they are being deployed adequately?
Yes, just over a third of funds that go to departments actually goes to the PD. We definitely need more officers and personnel that aren't sworn officers as well. Especially, as the city grows and we learned this from the study we funded this year from the 2018-19 budget. I believe our PD staff is doing the best they can and with the resources they have.
How will you ensure we continue to have access to quality EMS and fire fighting services?
Fund ESD 5 and continue to forge strong relationships with them and the boards.
The Kyle police department rarely uses cite and release for non-violent, low-level offenses. Do you support expanding cite and release by broadening the definition of residency to include "working, living or going to school in Hays County"?
Previously, all class B and A misdemeanors were not eligible for field release by citation. There are some restrictions to the program, such as the residency of the offender, previous criminal history, the presence of other charges or warrants requiring placement into jail, etc.
Cite and Release is not mandatory, but it does have some potentially positive goals. Basically, it is believed that placing a person directly into jail for certain low-level crimes only exacerbates their problems and may do more harm than good.
Law enforcement agencies throughout Hays County have met as a group with the County Judge and his staff as well as the District Attorney's office, local magistrates, and various other officials in order to improve the overall use of Cite and Release.
There are a variety of reasons the use has been minimal at best. Challenges and inefficiencies of the process and technology are among the reasons. The City of Kyle can do better though and we have been discussing this internally with the Chief.
In the meantime, the Hays County IT staff were working with Brazos Technologies (handheld ticket writers) to develop software making Cite and Release available via ticket writers across the county.
Do you support a robust diversion program for city law enforcement, such as the Law Enforcement Assisted Diversion program?
I am interested in learning more about this type of program, and the anticipated impact on the frequency and types of offenses cited in Kyle.
Should Kyle give economic incentives to attract businesses, or is the city's location on the I-35 corridor and its position as one of the fastest-growing cities incentive enough? Explain.
It's not incentive enough because most of our citizenry leave the city to work elsewhere. We need to incentivize businesses that will boost our economy and provide living-wage jobs. The incentives attract much needed businesses to our community that would otherwise overlook because we are a commuter town at this time.
What should the city council do to support local businesses?
Increase marketing and outreach of our First Year on Us program which incentivizes small businesses similiarily to large employers. We have increased our Eco Dev marketing budget to help get the word out as well as we approved an additional position for our Eco Dev team (only have had 2 for years) to help with these efforts.
Considering Kyle's current growth, does the city have the necessary environmental regulations in place to prevent the pollution of the Blanco River and other watersheds? If so, please explain. If not, what would you propose?
We can definitely do more. Perhaps one thing we could do is create a city board of residents that look specifically at ways we can address this issue as projects and citywide efforts are being made.
How well is Kyle planning for the future in general? What improvements would you suggest?
I think we are on the right track. We still have a lot of work to do, however. We need to continue on this path of bringing major employers to the city that pay a living wage to support families (HUGE announcement coming 10/8 @ noon!!), continue to invest in infrastructure and actually pass the budget (This year's budget had nearly $35.7 million dollars allocated towards CIP projects like roads, underground infrastructure, WW treatment plant expansion, water, etc. and barely passed 4-3 on the second reading after passing 6-1 on the first reading...)! We also need to continue a focus to increase sales tax revenues to offset the dependence on property tax revenues. We are moving in the right direction on all of those fronts. Lastly, solve the PD station issue.
What are you willing to do to maintain an open dialog with your constituents?
State clearly why & especially why not I vote certain ways from the dais and not make votes without explaining them. Especially nay votes.
I also started a "Let's Talk" series where I am visiting each neighborhood throughout the city to spend time in their "backyard" having an open conversation about city issues and issues directly related to their neighborhood. Great feedback on these!
If elected, how will you work to ensure the city council operates in a transparent manner?
Press my colleagues to do the same about being transparent in their votes and especially the nay votes. Make sure that everything is said and done from the dais for people to hear how the decision-making process happened. This is required by law as well. I should know as well as anyone watching exactly why a council member votes a certain way because they explained it.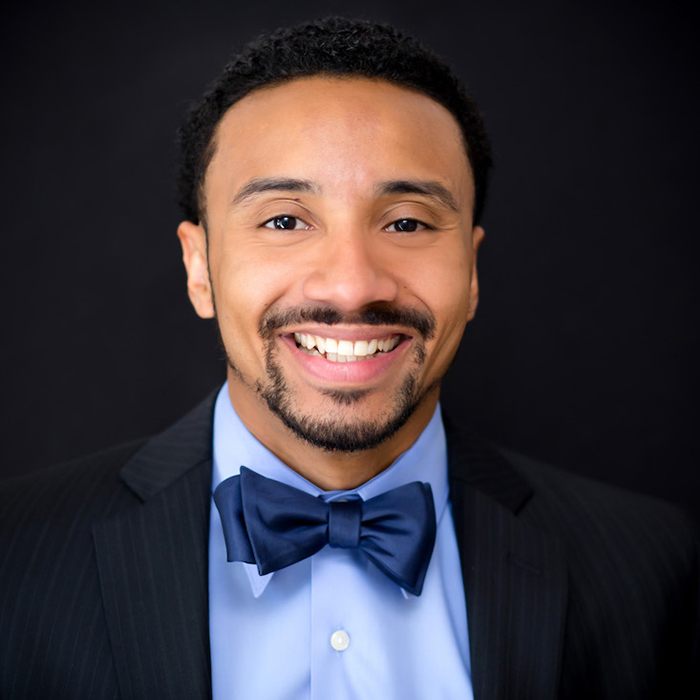 Name
Dex Ellison
How can voters contact you?
personal cell: 512-363-0070
Describe your educational background
Bachelor of Arts: Mass Communications
Describe your relevant employment background
9 years in banking/finance
4 years in management
Describe your leadership experience background
Mayor Pro Tem Kyle City Council
Chairman Planning & Zoning Commission
Kyle Leadership Academy Graduate
Kyle Citizens Police Academy Alumni Association (past board member)
4 years in banking/finance management
Describe your community involvement in Kyle
Kyle City Council Member (Nov. 2017)
Planning & Zoning Commissioner (Oct. 2015-17)
Kyle Citizens Police Academy Alumni member (Since 2013)
Youth football coach for Kyle Invaders Youth Football & Cheer organization (Since 2013)
Paul Harris Fellow Rotarian
Volunteer time & money with countless organizations in the Kyle area
Ellison is the incumbent in the Place 1 seat on the council. This is an at-large council seat, meaning that any registered voter in the City of Kyle can vote in this election.
The Kyle City Council is composed of a Mayor elected at-large by the people for a three-year term and six Council Members, three elected at-large and one from each of the three districts, for staggered three-year terms.
EARLY VOTING LOCATIONS 2019
Click on the image below to see an interactive map of the Early Voting locations in Hays County. Registered voters can vote at any location.
Click on the image below to see an interactive map of the Election Day voting locations in Hays County. This is the first year that Hays County registered voters can vote at any vote location on Election Day.