What should the city do to protect the safety of its citizens from the proposed Permian Highway Pipeline?
The full power of the city should be leveraged to protect our people and water from the risks of the pipeline. Until Kinder Morgan proves to us, they'e done the due diligence to build in our city then where the city is permitted under state law to file lawsuits, they should. Where people can show up and express their views, they should. Where our elected representatives can lobby and testify against this project, they should. I will do my part when elected.
If SB2 passes, how will this property tax legislation affect the city over the next 5 to 10 years?
SB2 presents some challenges. If passed elected officials are going to have to do a much better job of selling citizens on why tax increases are needed. SB2, on its face, isn't such a bad idea. I think any property owner knows the burden property taxes place on the average household. What we forget sometimes is that the City of Kyle tax bill isn't the largest portion of our overall property tax, it's the school district. If SB2 passes projects are going to be delayed, road improvements reprioritized, and some items are just going to have to be delayed or struck from the cities plans altogether. With growth in Kyle continuing that's going to be a problem for everyone in Kyle.
Kyle is a booming city. How will you balance Kyle's need for additional infrastructure with a reasonable tax rate?
Through dialogue and prioritization. The city is going to have to be in constant contact with citizens about what projects matter most from infrastructure, public health and safety, and quality of life. Town halls and open forums for city officials and elected officials to get feedback are going to be critical. Just because you're elected doesn't mean you know everything or know what's best for everyone. Only through dialogue and discussion will the city council members know how best to balance property taxes with much needed improvements.
How would you characterize the current debt of the city? What is a realistic debt for a city the size of Kyle?
The City of Kyle's debt is in line with what we'd expect for a city of this size seeing this kind of growth. According to the Texas Comptroller Kyle has about $85 million in debt obligations and our neighbors to the north in Buda have a similar tax supported debt obligation. If the city makes healthy debt service payments, we can pay that debt down and be okay in the intermediate term. We must make sure we're watching out debt obligations because cities like Kyle pay for most of their major projects through bonds.
What are your thoughts about Kyle's affordable housing situation? If more is needed, how would you provide for it?
The cost of living in Kyle has changed a lot since when I first moved here 15 years ago. When we talk about affordable housing, we must decide what the city's approach is going to be. Tax incentives are one way to attract low cost housing to a city. Another is to permit more multifamily housing units in attractive economic areas. Balancing the housing stock with both single family and multi-family is the only reasonable way that doesn't spend tax payer dollars to encourage affordable housing to come online in Kyle.
Kyle has made several attempts at public transportation, including a limited trolley service and a subsidized taxi service. What are your thoughts about the need for public transportation in Kyle? How would you fund and provide it?
Every city needs transportation, the more public transportation a city has the fewer cars on the road. The problem with public transportation is it is very expensive. First, we need to decide what is going to work best here in Kyle and I think that's going to require some outside study from experts. I think a partnership with ride-share companies might be the first thing to investigate because it's flexible and easy to use. If we don't want to raise taxes to solve this issue we're going to have to get innovative.
If elected, you could run for reelection and be eligible for the new compensation package proposed by the Citizens Compensation Committee. What do you think is a reasonable monthly compensation for a City Council member in a city the size of Kyle?
I would approach this question rationally and scientifically to see what's best long term for our city government. Buda pays about $100 for every meeting, but we have surpassed them in population. San Marcos pays $1450 each month but we are not quite their size yet. Kyle sits in the middle of both of those as far as growth so our approach should do the same.
Should Kyle give economic incentives to attract businesses, or is the city's location on the I-35 corridor and its position as one of the fastest-growing cities incentive enough? Explain.
For the most part I think the era of tax incentives should come to an end. There are exceptions, especially when attracting high volume, high paying companies. The 35 corridor is attractive but for the big players in the market that is never enough. Ultimately, as a Council member I would be consulting with the voters often on how far is too far when we talk about tax incentives.
Considering Kyle's current growth toward the west with a projected 20,000 LUEs (living unit equivalents), does the city have the necessary environmental regulations in place to prevent the pollution of the Blanco River and other watersheds? If so, please explain. If not, what would you propose?
I support adding an Environment Protection Master Plan to our comprehensive plan and requiring extensive environmental impact studies on new developments in the west. We must protect our waterways and work with county officials to make sure our flood prevention measures are protecting the citizens of Kyle. We're going to need to make sure our water retention ponds across the city are being maintained and do more monitoring of our environmental impact along the recharge zones and run off zones.
Law enforcement is one of the largest expenses in the city's budget. What are your thoughts about the size of Kyle's police force and if they are being deployed adequately?
Public health and safety are always the largest costs for a city our size. We should support our police and ensure that they have the resources and oversight they need to serve us well. I've seen our police engage with the community in a positive way. I will always encourage the chief of police and the police force in general to continue and enhance their community policing approach through partnering, problem solving, and patrolling the community. There is always room for improvement. More officers are needed - with more officers we can see improvements to deployments and patrols.
How well is Kyle planning for the future in general? How well is the city prepared for another flood like the one in October 2015? What improvements would you suggest?
The city is working to improve our flood mitigation plans, but we are not where we need to be. Building roadways that bring traffic above flood areas is important for emergency response. Updating the drainage plan and ensuring retention ponds are properly maintained will help hold back some of the water from another major flood event.
What suggestions do you have for encouraging more citizen participation in our government?
More town halls in more diverse areas in the city will help people feel a bit more connected with city decisions. If elected I will host town halls so people can talk to me about the things that matter most to them. No part of our community should be neglected when it comes to representation. I will work to make sure that election season isn't the only time you see my face or get to talk to me.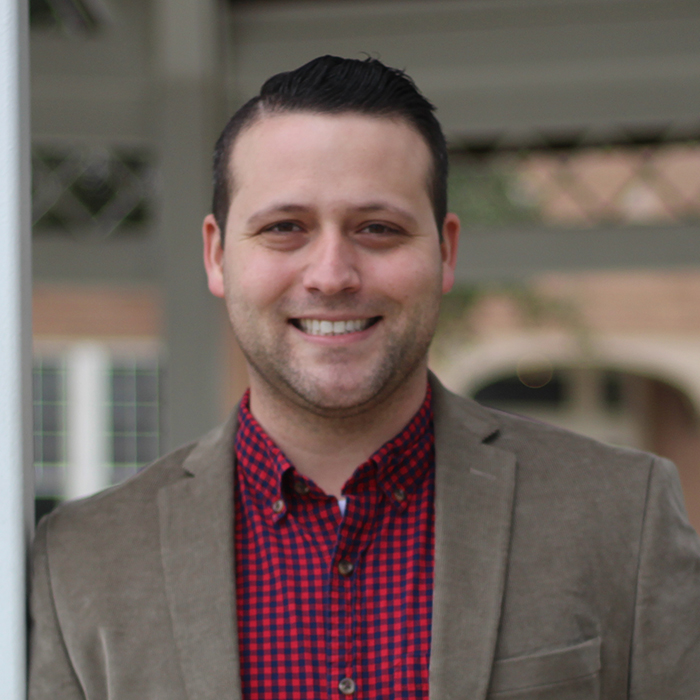 Name
Cody DeSalvo
How can voters contact you?
Describe your educational background
I have a Bachelors of Public Administration and am currently working on a Masters degree.
Describe your relevant employment background
I have worked in public and private sector and have developed by family business here in Kyle. Currently I work as a business consulting helping organizations to asses risk, optimize, and plan growth.
Describe your leadership experience background
I love serving my community and peers. I currently serve as President of the Meadows of Kyle Homeowners Association, President of the Austin Chapter of the Texas State Alumni Association, served on the HCISD Calendar committee, and while a resident of San Marcos as Chair of the Zoning Board of Adjustments.
This is a special election to fill the Place 3 seat on the council, which is an at-large council seat, meaning that any registered voter in the City of Kyle can vote in this election. This seat was unexpectedly vacated when former council member Shane Arabie resigned in February.
The Kyle City Council is composed of a Mayor elected at-large by the people for a three-year term and six Council Members, three elected at-large and one from each of the three districts, for staggered three-year terms.
Whoever wins this special election in May will have to run again for a full three-year term later this year in a race that will be on the Nov. 5, 2019 ballot.
Kyle City Council EARLY VOTING LOCATIONS 2019
Click on the image below to see an interactive map of the Early Voting locations for the Kyle City Council election.
Click on the image below to see an interactive map of the Election Day voting locations for the Kyle City Council Place 3 election.