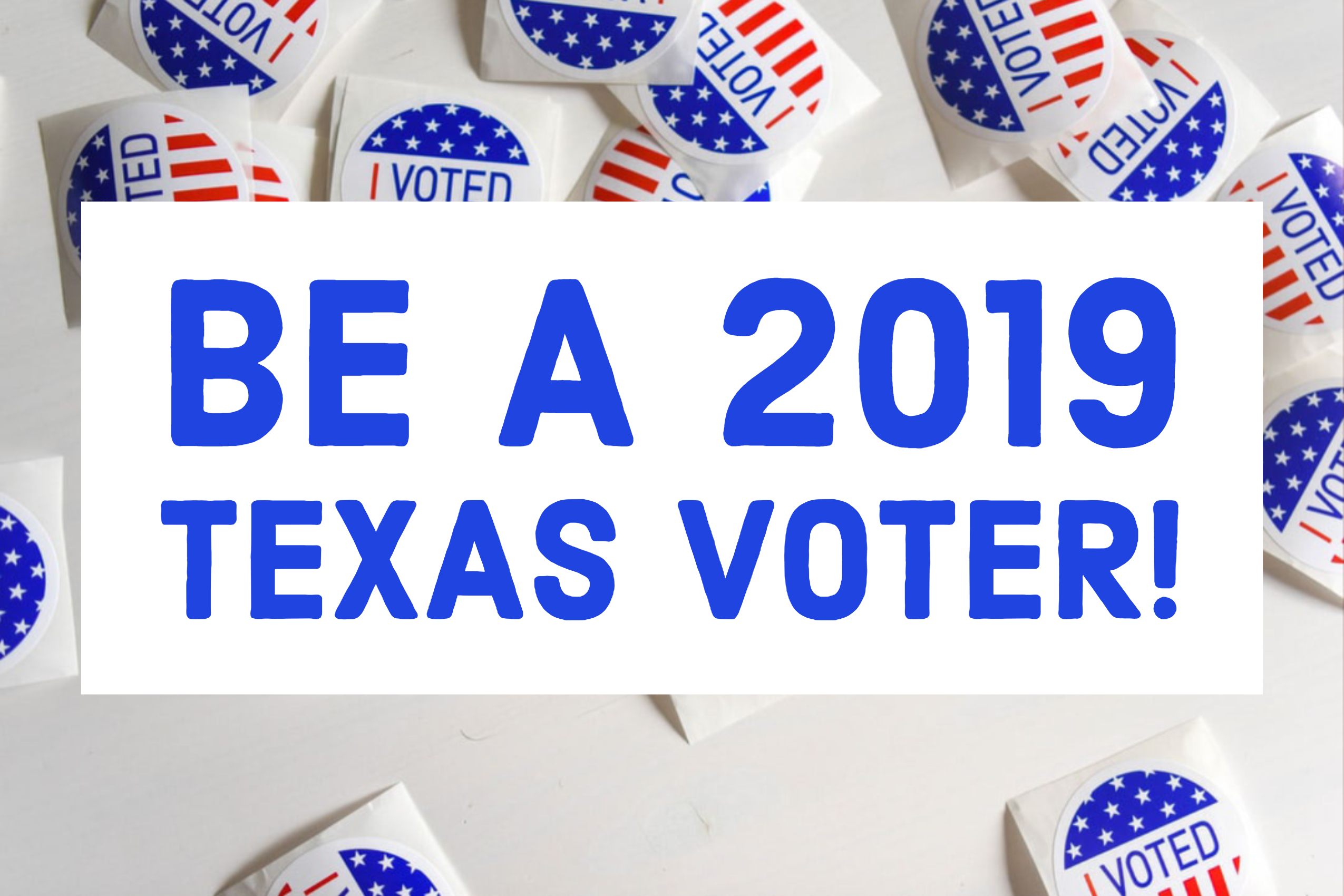 Are you ready to vote in Hays County?
Countywide Polling Sites
There have been big changes to elections in Hays County in 2019.
The most significant change is the fact that you can vote at any polling site on Election Day. In the past, voters had to vote at their assigned precinct. But the new countywide polling system allows registered voters to cast a ballot at any vote center, regardless of where they live.
Moved Polling Sites
Some polling sites have changed. See the links below to see lists of the new polling sites.
Early Voting Sites List
Election Day Sites List
Important Upcoming Election Dates
Oct. 7 — Last Day to Register to Vote
Oct. 21 — First Day of Early Voting
Oct. 25 — Last Day to Apply for a Vote by Mail Ballot
Nov. 1 — Last Day of Early Voting
Nov. 5 — Election Day
For the first time since 2004, Hays County has new voting machines. The new voting machines are called ballot marking devices and feature improvements over the previous machines.
Voter-friendly electronic voter interface
Easy-to-read, anonymous printed vote records
ADA-compliant accessible interfaces
Watch a Video to See How the Machines Work
Interactive Voting Location Maps
Early Voting Locations Map
Click on the map below to open an interactive map to see specific locations around the county.
Election Day Voting Location Map
Click on the map below to open an interactive map to see specific locations around the county.
There are 10 Texas constitutional amendments slated for November statewide ballot. They range from letting retired police dogs live with their handlers to allowing the state cancer-fighting agency to sell more bonds to fund research. See below for more information about the amendments.
There are also several city council elections and a school board election in Wimberley ISD. While KBAD does not yet have an endorsement process in place, you can review answers to KBAD's questionnaire from the Kyle City Council candidates.
Visit the League of Women Voters' online voters' guides at www.Vote411.org to view a personal ballot based on your address.
Proposition 1 would allow municipal judges to hold more than one paid public office at the same time, meaning they could simultaneously preside over multiple municipalities, regardless of whether they were appointed or elected.
Proposition 2 would allow the Water Development Board to issue general obligation bonds for the Economically Distressed Areas Program (EDAP).
Proposition 3 would allow the Texas Legislature to give a temporary property tax exemption in a governor-declared disaster area.
Proposition 4 would prohibit the Texas Legislature from establishing a personal state income tax.
Proposition 5 would require the Legislature to allocate the money raised from state sales taxes on sporting goods (i.e., hunting, fishing, outdoor equipment) to the Texas Parks and Wildlife Department (TPWD) and the Texas Historical Commission (THC).
Proposition 6 would increase the maximum bond amount for the Cancer Prevention and Research Institute of Texas (CPRIT) from $3 billion to $6 billion.
Proposition 7 would increase from $300 million to $600 million the amount the General Land Office could distribute to the Available School Fund each year.
Proposition 8 would create the Flood Infrastructure Fund (FIF) as a special fund outside of general revenue.
Proposition 9 would exempt from taxation precious metals held in a precious metal depository in the state.
Proposition 10 would allow law enforcement animals to retire, and their former handlers or other qualified caretakers to adopt them with no fee.
State Rep. Zwiener's votes on the amendments
Review how State Rep. Erin Zwiener voted on the constitutional amendments during the legislative session.